In an earlier topic we've dicussed a lot about Tips to prevent hacking controlling about the security. Today I've found a useful tool to scan your Facebook account and to adjust your settings. As you all know virus is a program that when run, has the ability to self-replicate by infecting other programs and files these programs can have many effects. The word virus has incorrectly become a general term that encompasses trojans, worms, and viruses. Similarly there are some apps in facebook which are designed by leading antivirus companies .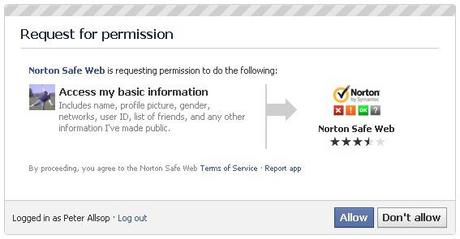 SECURE.ME(Antivirus in Facebook)
secure.me works like antivirus for social networks and apps. Using sophisticated algorithms, we identify posts and photos that pose a threat to your privacy, security and reputation. In addition to your own Facebook profile, we also monitor your friends network to keep you safe and secure.
NORTON Safeweb for FACEBOOK
Safeguard against malicious URLs by scanning your feed using Norton Safe Web. Protect your friends by advising them of malicious URLs you might have in your feed.
Bitdefender Safego protects your Facebook account from all sorts of e-trouble: scams, spam, malware and private data exposure. Safego also keeps your friends safe. Safego also keeps your online friends safe and close.