You can start your own blog/websites, sell your articles, provide services like SEO, do affiliate marketing, email marketing, do blogging, become a SEO Consultant, editor, reviewer and do a lot of many things to generate happy earning from this virtual world. Making money through easy means is always what people look for. However what is really important is the fact that which way do you choose among the thousands of options available in the online market to make money.
There are sites that pay you really well for uploading files to their servers and earning with them. Here i am listing 10 unique sites that are paying their customers pretty well for their work of uploading files.
10. Crocko.COM
Crocko.COM is another file hosting & sharing website that pays generously to its users. The company pays you with a rate of $1 per 500 downloads.Crocko.COM deletes the dead/inactive files that are older more than 60 days. However, for premium accounts, you can keep 200GB of that type of files at their servers.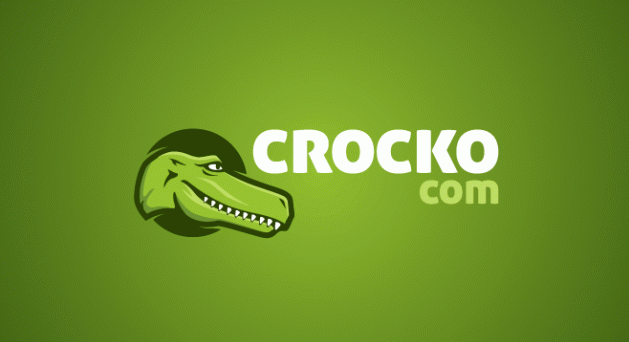 The active downloads remains there at server for unlimited time. Also, you can upload unlimited files as there is no limit of storage space or number of files.
So, here at the end of article, I will suggest you to upload your files to 2 or 3 file hosting companies to protect them and also generate  more income from them.
Uploaded is a very popular website with #171 website rank worldwide. The website is very secure, comfortable and fast to upload files and host them securely. It is having Google App to browse and upload your file directly from your Android device.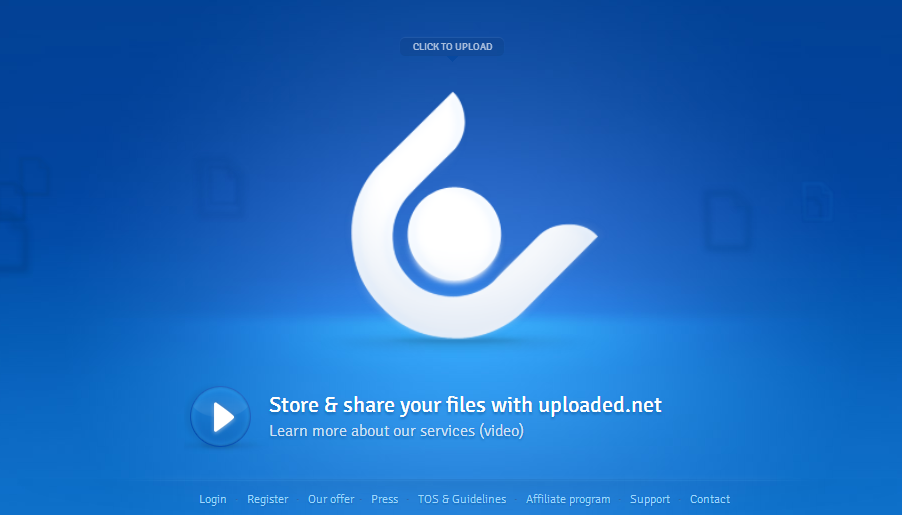 The site offers you to earn money by reflink. When you signed up there, you will get your personal reflink (short of referral link). Publicalize it on your blog, share it with your friends and you will earn 75% for the first sale and the 65% onwards.
UploadStation lets you to upload files using Remote Upload, FTP Upload or you can also do mobile upload. After signing up there, you will get 500 GB Free personal storage space where you can upload files of maximum 2GB. There is user-friendly file manager and folder management tool available.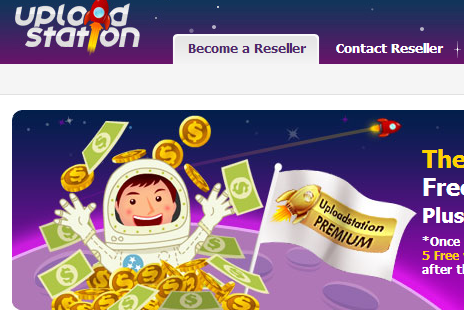 To generate income, you can become reseller there and enjoy commission over there premium sales from you. Once registration has been approved, reseller can get 5 voucher codes, worth UD$49.95 immoderately.
FileFactory is one of the best file to upload files. You will get a storage space of around 500GB+unlimited file bandwidth. You will get direct downloading link, can organize files & folders, and email the public link of large attachment from email.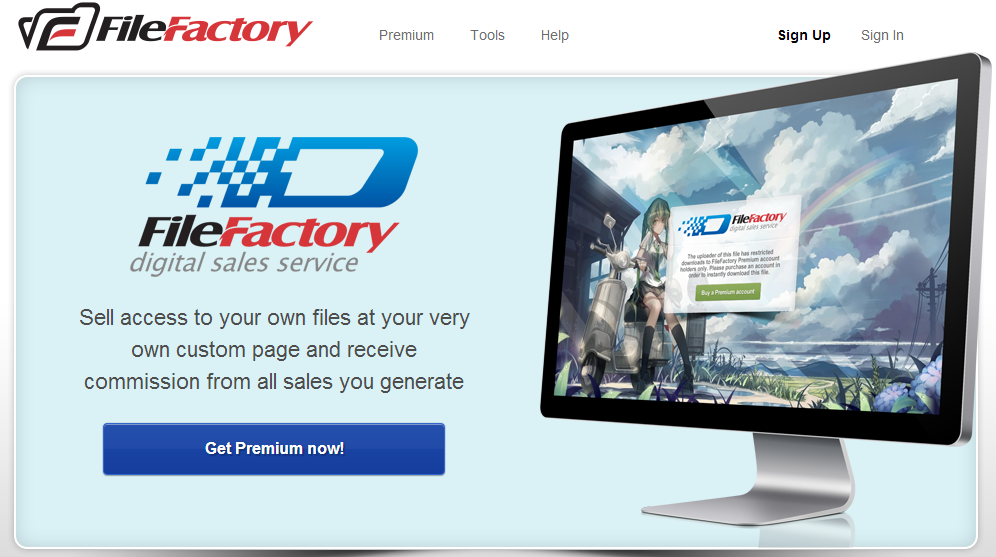 It pays you around $15 per 1000 downloads and 20% of its membership sales by your referral links. As far as considered, it is the oldest, safest and very popular file hosting company.
Another very popular file hosting website with flexible business model and payment system. Join TurboBit and you can earn up to $20 per 1000 downloads. They even pays you for incomplete downloads.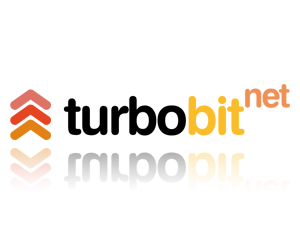 Copy and distribute files of other users and receive 90% of revenue. If you upload files yourself, you will receive 10% of revenue from each copied file. TurboBit is having a very low payout of  $10 and it can pay you three times a week.
Uploading is also a very popular website to host and share your important docs and files. It facilitates you to upload your files directly from your desktop.
You can also get your files whenever needed right from your cell phones.
Along with the faster uploading, it also lets you to monetize your uploads. Uploading.COM can pay you anywhere between $1-$100 depending upon the file's popularity and size.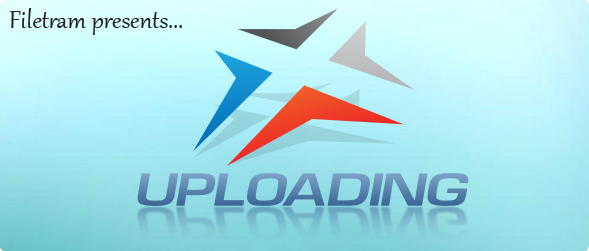 At an average, the company pays you $20 per 1000 downloads. You can also become a reseller and can get from 20% to 30% on sales.
DepositFiles is one of the best and secure place to upload any type of files like exe, mp3, mpeg, avi, rar, zip, jpeg, application, games, documents etc. You will get $5.00 by just signing up there. The site pays you $25 per 1000 downloads.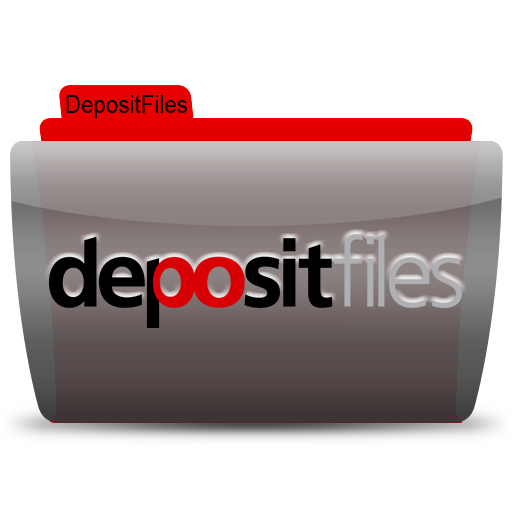 You just need to sign up there for a free hosting account, grab the public link and share them with your friends and customers. You can also earn by inviting friends with your referral links. Then, you will get 20% commission. Minimum payout is $10.
ShareCash is a revolutionary site that lets you upload any type of files, share there public link to download and generate money at very high pay-per-download rate.
The site promises to give you around $1 – $20 for every download. Along with it, you are having support of there helpful community, innovative tools, in-depth reporting along with very flexible payment system.
They supports PayPal, Payza, Payoneer, Payquicker, Wire Transfers, and Checks.
Docstoc is one of the best file sharing website which lets you to upload documents of doc, xls, ppt, pdf, rtf, txt, docx, xlsx and ppts format. You can sell your documents to their marketplace and also generate revenue over Ads.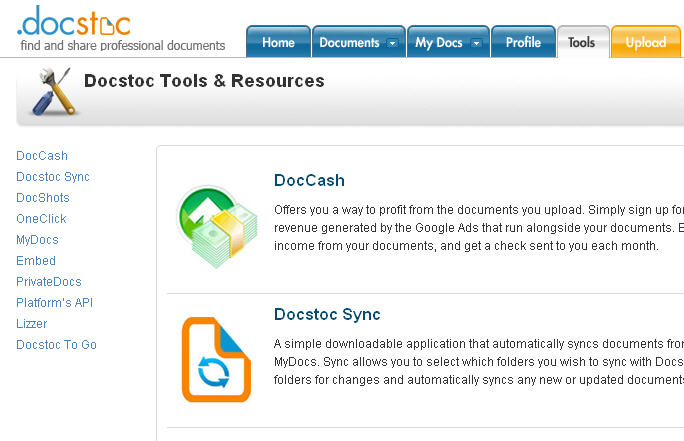 Docstoc's DocCash facilitates Advertisments Revenue from Google Adsense PPC Program in which docstoc keeps 50% of revenue generated from documents generated from your Adsense Ads which are displaying at your document pages.