Hey guys, so today I am making this tutorial on something I find very useful but can hardly find any tutorials on (Windows).
Well to start off with, your mac address is hard coded, meaning it can't be changed. However, you can spoof your Mac Address  in order to change your computer's identity for reasons such as being blocked on a network or having unlimited trials of WiFi at the local starbucks. (Also the black hat stuff that I will not be mentioning in this article)
Spoof your Mac Address(FOR WINDOWS)
You don't need any software for this.  So let's get right to it.
Step 1- First you are going to open up your run menu and type " regedt32 " and also open up command prompt. In your regedt32, open up HKEY_LOCAL_MACHINE and open up these: SYSTEM-> CurrentControlSet -> Control -> Class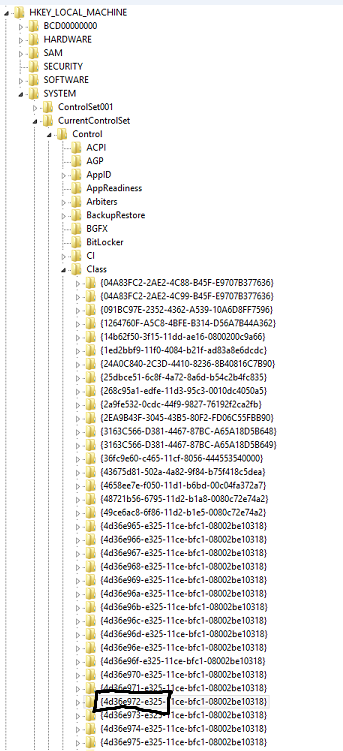 Step 2- Now you are going to look through all those jibberish numbers and locate the file that ends in e972 as shown here.
Step 3- Now expand that folder and click on each of the folders and take a look at the DriverDesc until you find the device you use. I use ethernet and the device for that is Realtek PCIe which is located in folder 0000.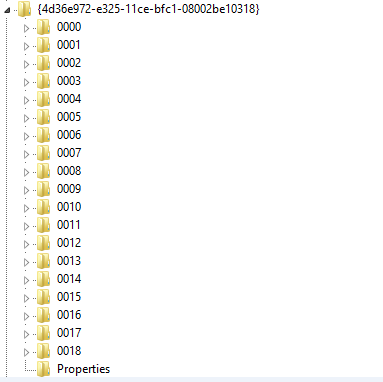 Step 4- Now you are going to create a new string in that folder and name it exactly as is "NetworkAddress" (without quotes)


Step 5- Once you have done this, open CMD prompt and type "ipconfig /all" (without quotes) and look at your active device's physical address. I would copy this and save this somewhere as it is your original mac address.


Step 6- Go back to your registry and double click that NetworkAddress that you just created and paste that mac address in the provided text box and change some characters in it
I would recommend changing the F's to E's and the E's to F's as it is hardly noticeable when someone is comparing the mac addresses but that's just me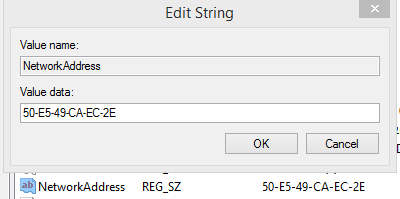 Step 7- Once you have changed that you can close out of it and open up control panel and locate your way to the network and sharing center.
Here you are going to go to change adapter settings and disable then re-enable the device you are spoofing. This would be my ethernet.


Final step- Lastly, open up CMD prompt and type "getmac" (without quotes, ofcourse) and check out your new spoofed mac address!


NOTE: If you don't see a change in the mac address try restarting your computer, and if that doesn't work try changing the mac address again with different characters.
Thank you guys and I hope this tutorial helped 🙂
Please take the time to reply or give feedback, Thanks!